Global Dance Party
Ages 5-10
Join us this winter break for a Global Dance Party! Students will experience all aspects of dance, and expression through creative movement. Register online or by phone at 705-526-4216.
Beginner Guitar
Students in grade 6-8
Tuesdays, 5-6PM, November 14-December 19
Cost: $40 or free for those in financial need
Join us for a 6-week program for youth in grade 6-8 in partnership with Glowing Hearts Charity. Beginners will learn very simple chords and progressions. Includes free loan of a guitar for the duration of the program with a signed agreement. Limited spaces. Please email [email protected] if you have any questions.
Noon Year's Eve Party
Ages 5-10
Friday, December 29, 11:30AM-12:30PM
Can't wait until midnight on the 31st? Join us for a special Noon Year's Eve party. We will have music, dancing, party favours, and snacks to ring in 2023 at noon! Register online or by phone at 705-526-4216.
Holiday Candy Sushi
Ages 5-10
Tuesday, December 12, 6:30-7:30PM
Celebrate the holidays with a festive treat! We'll use puffed rice and gummies to create our fun and tasty holiday sushi. Register online or by phone at 705-526-4216.
Letters to Santa
Ages 0+
Saturday, December 2, 2-3:30PM
Get your letter to Santa in early this year. He'll even write back! We'll supply everything you need to create your letter. A magic mailbox will be available to mail your letter directly to the North Pole. Drop-in. No registration required.
Kinder Coders
Ages 5-8
Use a tablet to complete coding challenges with our Dash and Dot robots. Caregivers must be present. Register online or by phone at 705-526-4216.
Please limit registration to one of the following sessions:
Monday, December 4, 10-10:45AM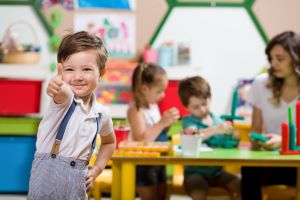 Preschool Crafternoons
Tuesdays, 1:30-3:30PM, November 28, December 12
Ages 2-4
Attention, preschoolers! It's time to get creative. Join us for a monthly program where you can explore your creativity and create arts and crafts. Choose between an easy step-by-step craft, or create your own project. Drop-in. No registration required.
Baby Time
Wednesdays, 10:30-11AM
November 8-December 13
0 to 18 months
Join us for Baby Time! Enjoy bouncing, rhymes, songs and stories for babies from birth to 18 months with their parents/caregivers. Drop in! Email [email protected] for more information.
Homeschool Afternoons at the Library
All school-age children and their caregivers
Wednesdays, 2-3:30PM beginning October 4
You'll meet other homeschoolers and participate in a variety of different activities weekly. Parents will also have the opportunity to lead sessions, if they wish. The third Wednesday of the month will take place offsite at Wye Marsh. Drop-in. No registration required.